July 2019 (by guest blogger Dani-Joy)
Hi everyone! My name is Dani-Joy, and this summer I had the great joy of partnering with Kyrios Ministries to reach Austria for Jesus.
I am a senior nursing major at Cedarville University (OH, USA) who had a desire to reach people for Jesus in a new way during my summer break. So how exactly did I get from the cornfields of Ohio, to the beautiful mountains of Salzburg and the cityscape of Vienna?
I have been blessed to be a part of Kyrios team member Grant Knight's Bible study for athletes at my school for the past three years. These Sunday nights of diving into the Word, developing real fellowship, and surveying more of who Christ is have easily been one of the highlights of my college experience and the most shaping in my life as a follower of Jesus. Grant (or "Coach," as we call him) has been unpacking the Gospel that I've been familiar with since childhood, yet now in a fresh, compelling, and passionate way. Through our Spirit-filled times of dialogue, we have been able to expand the Story of the Gospel to see its fullness and depth. Blessed with world-traveling and Gospel-spreading mentors like Grant and his wife Lisa in my life, I reached out to them when I first felt stirred to serve this summer.
From that first time when I popped into Grant's office, to buying a plane ticket without a house to land in, to an accidentally extended layover in Iceland, God was so clearly orchestrating this trip — I just got to joyfully say yes along the way!
After arriving in beautiful Salzburg, Danny and Rebecca Panton took me in as their own for almost 3 weeks. There I had the amazing chance to join in and serve with Surge International using soccer to reach refugees in the area. The refugees passion for soccer provided a perfect foot in the door to the schools we visited. We were able to bring something we love and are skilled in to serve the children in the area. That week showed me how soccer can be used as a way to reveal the Father's heart, plan, and love to a city! The Panton's discipleship house they live in has made a lasting impact on my heart and developed my idea of what it can look like to live a Gospel-saturated life all day, everyday, without breaks. It also displayed the way their strengths can complement one another, making them a powerhouse for the Gospel going forth in their community.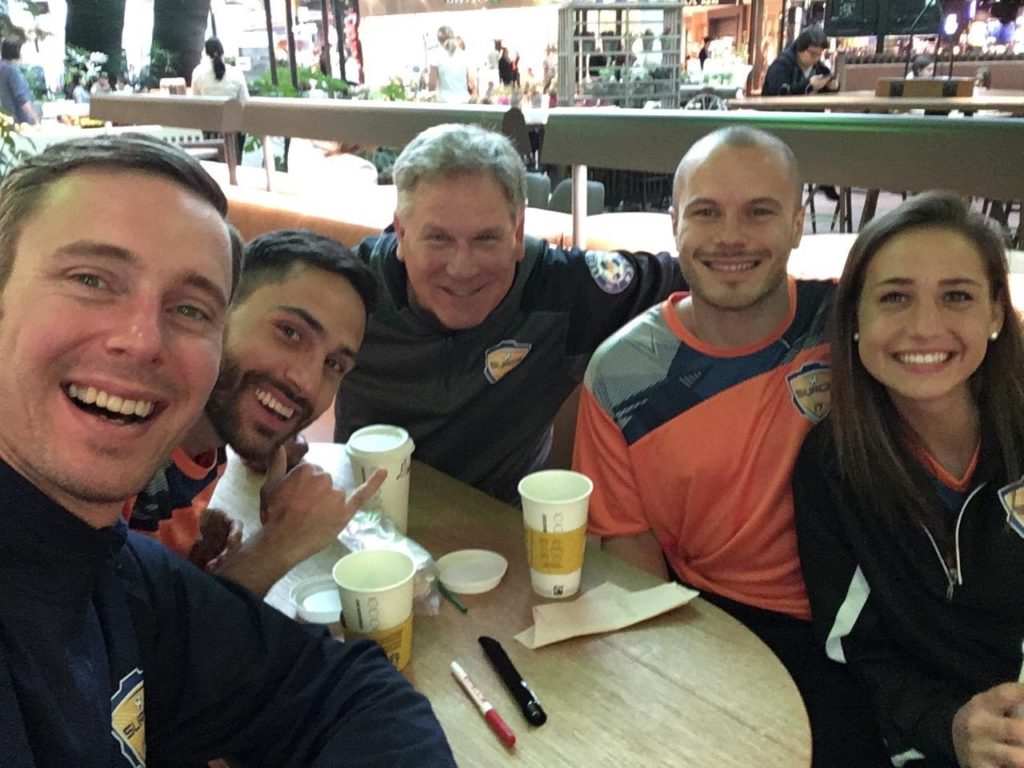 I then headed to Vienna and I was adopted into the house church of Nathan and Insa Brewer. This welcoming church family revealed a new way that the Body can live Gospel-centered lives together in learning about God, and living for Him. The unique dialogue setting of church made our time of sharing rich, and allowed us to dive deep and become vulnerable. It was a breath of fresh air from the typical Sunday services I'm used to, where it can be easy to put on a mask, and never open up with those around me.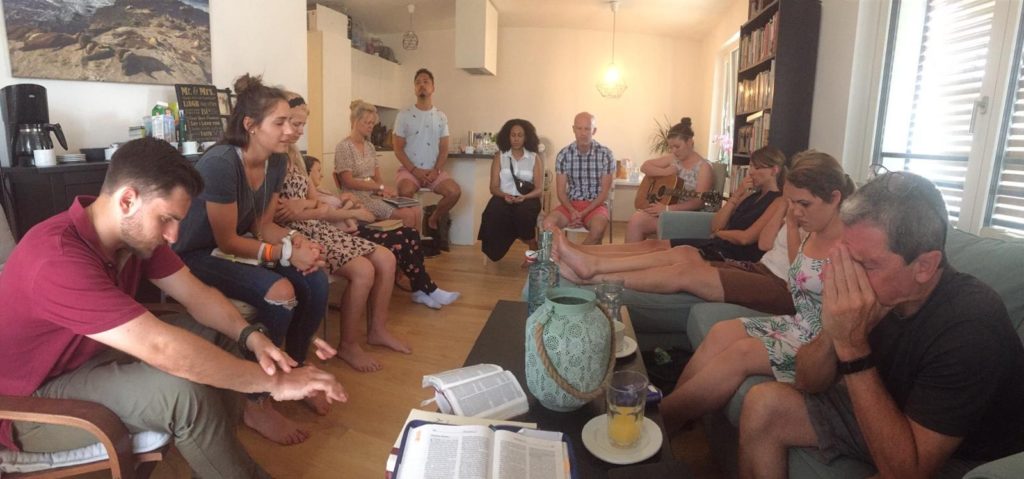 I was also blessed to be a summer intern with Herzwerk, an organization that works to rescue and rehabilitate women out of prostitution. My jobs included sorting clothing and supplies, and providing childcare while the women received different services. This opened my eyes to brokenness surrounding me, and tendered my heart to women (and their children) stuck in this lifestyle. Lastly in Vienna, I attended the Awakening Austria conference, where I joined thousands of believers in sharing the good news in Vienna, praying to spark a revival for Jesus throughout the whole nation.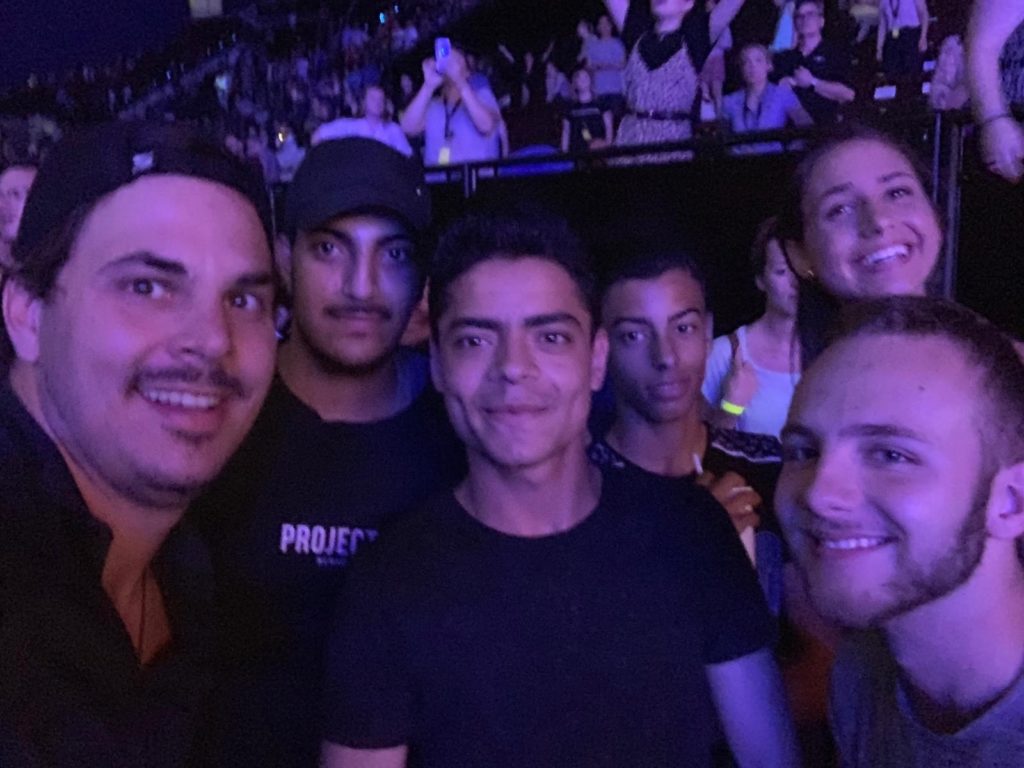 Now that you know a bit of what I was up to, here are a few major takeaways:
>> The bridges to the Gospel are infinite! (Soccer, relationships, hospitality, music, love for adventure, dancing, intentional listening, fellowship, legal help, medical services, a cup of coffee). He will use anything — we just need eyes to see it, and a boldness to use it.
>> Unity, Unity, Unity! With each team that was assembled we had one unified mission – share Jesus. I got to see the unity expressed in Ephesians 4 lived out, and how that one-ness builds the body up in love and reaches the brokenness of the surrounding world in a powerful way!
>> One way I was personally challenged was in my understanding of the church, ministry, and missions as a whole. God expanded my view of His global Church and brought me to His Word where I sought out answers on how it should function in unity. Upon reflection, I was challenged more in the area of how to live out the fivefold ministry in Ephesians 4. God stretched me in the five areas showing me more fullness of His glory through each:
Apostolic: This trip was a new venture, about forward progress and reaching new people.
Prophetic: God challenged my previous view of this ministry and gift. I was blessed to be involved in His Spirit speaking some powerful words to uplift His people.
Evangelistic: I had the opportunity to reach people on the streets of Vienna to promote Awakening Austria. In the outreach sessions we learned many tools to share the gospel in different ways (three circle visual, storytelling emphasis, intentional listening and heart-penetrating questions) and then had the opportunity to practice it right away.
Shepherding: My relationships with the families I encountered were so impactful on shepherding my heart that it lit a fire in me to shepherd the girls around me in my last year at Cedarville.
Teaching: Nate gave me an opportunity to share with the house church. The prayerful preparation on how and what to teach challenged me. I got to encourage the house church to "See, Savor, and Say." I encouraged them to see where God is writing His redemptive story in the world and in their lives (while sharing part of my testimony). Secondly, to savor the beautiful works of the Lord, in His kingdom and in personally transforming us. And to say it, to be in the practice of sharing how He is moving in our lives, and how we see Him moving in the lives of those around us.
>> I believe the most important lesson I've learned is that missions is not about where you go… it's about how you live. This trip reminded me to ask.. "Father, where are you sending me today?" instead of, "Father, will you send me?" God completely expanded my view of Himself, His story, the way my life can fit into His plan to reach His people.
Austria held many life-changing experiences and lessons and I am so thankful God led me there this summer. Having been on a previous mission trip to Ghana, Africa, I have seen God reach impoverished people, and use their physical need as a bridge to the Gospel. While some have had a hard time understanding why I would be taking a missions trip to a quite affluent country like Austria, it has become so clear that EVERYONE is in desperate need of a Savior. Physical need or not, inwardly, we are all broken, and the hope of Jesus is life-changing for all people. Jesus is the way, the truth, and the life.
As a disclaimer, I could easily have filled an entire book about the adventure God took me on, but I tried to keep it short & sweet 🙂 Warmly, Dani-Joy