Karla grew up in a traditional Austrian family. After finishing school she moved to South Africa to work as a volunteer with street children. In South Africa she became part of a vibrant church community and stepped out of a Christian religion into real relationship with Jesus Christ, which changed her life forever and gave her future direction and meaning.
Back in Austria she did her diploma in Social Pedagogy and also completed her Masters in Music Education while also serving in her local church, Every Nation Innsbruck. During several years of working with young refugees she specialised on Afghanistan and started feeling a strong call for this nation. Karla left Austria again to get trained at Every Nation School for World Missions in the Philippines with hopes to be sent out to Afghanistan. This did not happen though.
Instead, upon her arrival back in Austria, she got to know Javad who had just arrived in the country too and whom she married one and a half years later. Now Karla is busy with raising the girls and serving at Baptist Church Salzburg with Music, Children's and Family Ministry.
Life Verse: Jeremiah 29:11
Ministry Verse: Matthew 28:18-20
Areas of Passion & strengths:
– music, arts & crafts
– writing
– strategy
– empathy & counselling
– evangelism
– intercultural adaptability
– kids & teens
Karla is currently involved in following ministry:
BAPTIST CHURCH SALZBURG
Salzburg, Austria
Role: Worship Team Member, Co-leader of playgroup for neighbouring moms & kids
www.baptisten-salzburg.at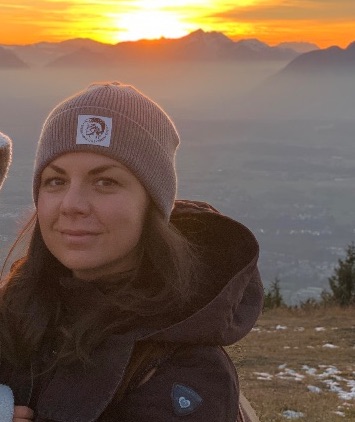 Support Karlas's ministry